Mechanics Garage
You and your friends were on a road trip when your car breaks down in the middle of nowhere and a bad storm is coming! Just down the road you find an abandoned mechanics garage with a car inside.  You have 60 minutes to search the garage for the car keys and get out before the storm hits!
Difficulty:
37% SUCCESS RATE
Detective Office
You and your teammates are a group of Private Investigators back in the 1920's.  There have been a series of murders recently all with a mysterious calling card left at the scene.  All clues point to the fact that the next murder will occur in 60 minutes.  Try to solve the case and catch the murderer before time runs out!
Difficulty:
35.2% SUCCESS RATE
Time: 
60 min
Players:
2-6
Mission To Mars
KIDS ROOM 
Built for ages 7-15:
The room is very hands on so younger children will enjoy with the help of an adult in the room
older children/adults will have a lot of fun- it just may not take the full time period
You and your friends are on a mission on the planet Mars.  You have lost communication with Mission Control and a bad meteor storm will hit in 45minutes that will ruin your rocket!  Gather all of your data and launch the rocket before time runs out!
Difficulty:
THERE ARE 3 LEVELS OF DIFFICULTY FOR THIS ROOM
Time: 
45 min
Players:
2-6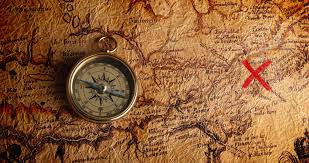 Treasure Hunt
LOCATED AT JNJ BATTLEQUEST IN GAINESVILLE VA
Test your skills looking through a cave for the lost treasure of Lima which is a model airplane and escape before the tribe that protects the treasure gets you and you are trapped in there forever!
Coming Soon
We are constantly working on new and exciting themes!  We have space for up to 4 different rooms and will change the current themes often so you will always have something new and exciting to come back to.  Let us know what themes you would like to see!